Committed to the Community of Rockwall
Woof Gang Bakery is committed to supporting area services that foster health and safety for our four legged friends. Our community outreach is just as important as our dedication to customer service. We partner with Mini Mutts and the Rockwall Dog Shelter to host adoption events throughout the year; providing happy homes for hundreds of local unwanted and abandoned dogs. Woof Gang Bakery also teams with local charities that support animal rescue endeavors in the Rockwall area. Pets enjoy the holidays too, so we plan engaging community events that bring animals and pet owners together to celebrate in style. Egg hunts, costume parties and ice cream socials are just a few of our popular holiday events.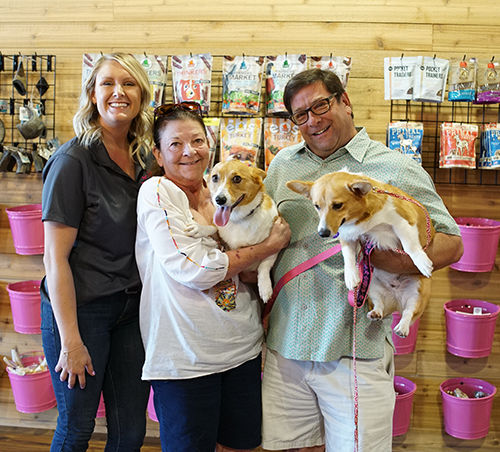 Our Community Outreach Includes:
Rockwall Pet Adoption Events
Animal Rescue Charity Events
Holiday Pet-Centric
Events In-Store Social Events
---

Unique Pet Toys and Accessories
We are proud of our community, which is why we support our neighbors in business as well. Woof Gang Bakery carries a variety of unique pet items created by artisans, small companies and animal enthusiasts from the Rockwall area. You'll find a variety of toys and fashionable accessories made from your neighbors who are also passionate about pets. We are always updating merchandise from our local vendors, so visit the store often for new and unusual items that can only be found at your favorite neighborhood pet store!
---
Woof Gang Bakery caters to our friends and neighbors in the Rockwall area. If you'd like to learn more about our partners, or the next event, call 214-304-6300 for information.