Dog Grooming Services in Rockwall, TX
Superior Pet Grooming Services for Rockwall, TX
We believe that regular, thorough grooming is an essential element for every pet's health and well-being. Our professional groomers will help keep your dog in optimal hygiene and looking fabulous at the same time. After one visit you'll agree that our experienced staff are among the best in the industry. Our spa menu provides a selection of luxurious and healthy spa treatments. Your dog's coat, skin, teeth and nails will look, smell and feel better. Call us at 214-304-6300 to schedule an appointment today!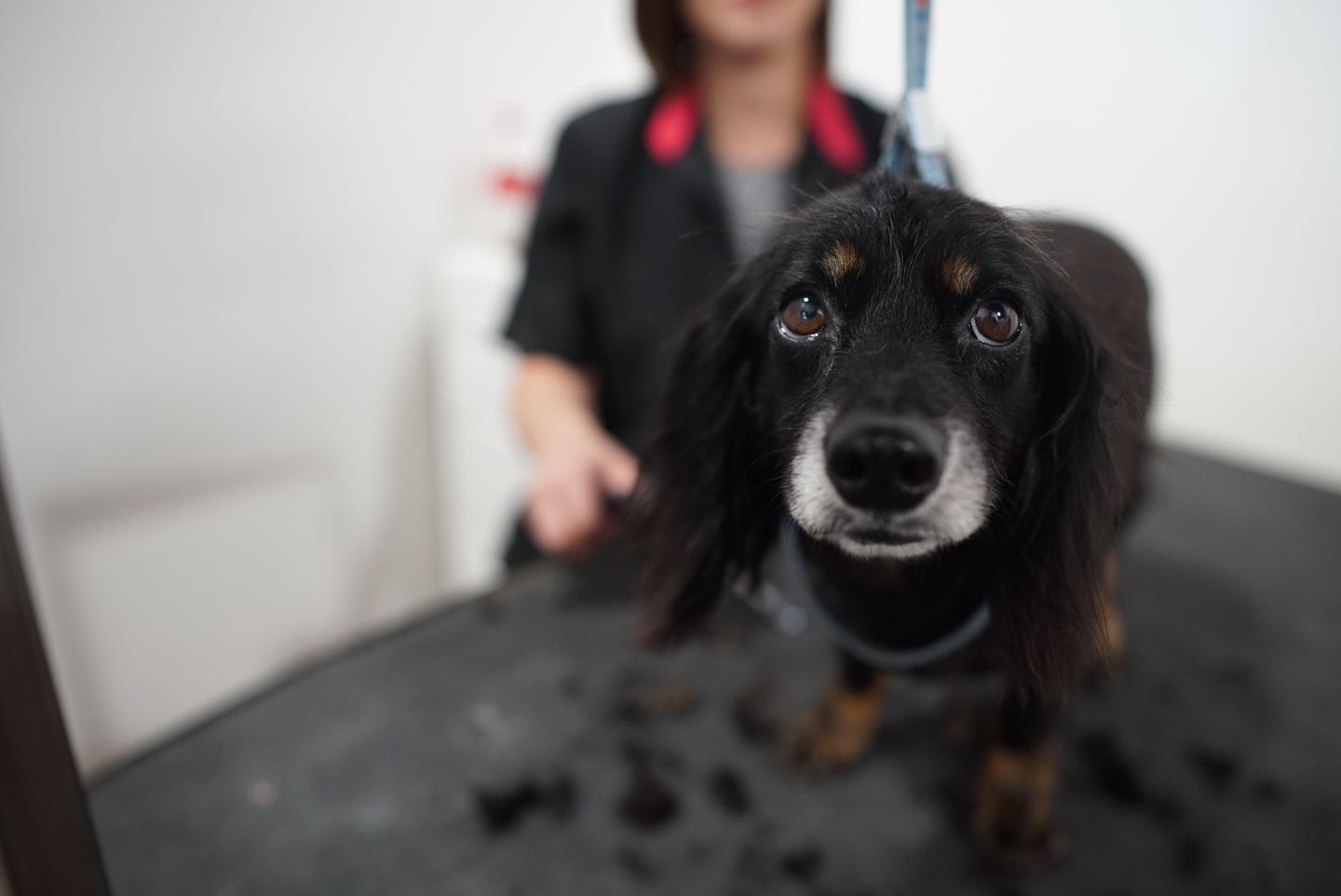 Our Grooming Services Include:
Professional Grooming
Comprehensive Baths
Luxury Spa Treatments
Quality Spa Products
Competitive Pricing
---

Quality Spa Products
Woof Gang Bakery in Rockwall uses safe, quality spa products that will clean and restore your pet's coat and body. Our groomers cater to the individual needs of the pet. Using the most effective hypoallergenic and medicated brands on the market, they can accommodate for various allergies and sensitivities. If your pet has special grooming requirements, we will work with you to create the ideal spa experience. You can leave your pet with our staff, knowing that they will be handled with superior care and consideration. After just one visit, you'll see why we are Rockwall's first choice for professional salon-style grooming services!
---
Looking for professional grooming services in Rockwall, TX?Call Woof Gang Bakery at 214-304-6300 to schedule an appointment today!

Anal Gland Expression
Anal gland expression can help hinder symptoms connected with anal gland irritation. Glands can become infected if liquids are not drained naturally.

Teeth Brushing
Protect against bad breath, tooth loss, and gum disease with regular teeth cleaning for a healthy smile.

Sanitary Trim
For long hair doggies, sanitary hair cutting may be needed to cut long fur from around the bum.

Nail Trim
We cut nails to a prudent length, just short of the toenail quick. Nail trimming prevents painful nail cracking or nails breaking.

Haircut
We provide breed-specific haircuts. Cuts feature shampoo, dry, and hair trimmed on their head, paws, and bum.

Full-Service Grooming
Your pet is going to be given a bath, clipped, combed, and beautiful head to toe.

Face Trim
Several pooches need a haircut from around their face. Our groomer will be able to help you identify the perfect style for your dog.

Ear Cleaning
A dog's ears are delicate and vulnerable to infection, excessive wax buildup, and ear mites. Cleaning your pet's ears reduces build-up to help hinder infections and reduce the smell.

Bath & Brush
Our bath service includes shampoo matched for your pets' coat type, leave in conditioner, brush out, nail trimming and filing, and ear cleansing.
Come visit our pet supply store in Rockwall, TX specializing in baked treats for dogs, pet grooming, quality food, treats, and supplies for cats and dogs.